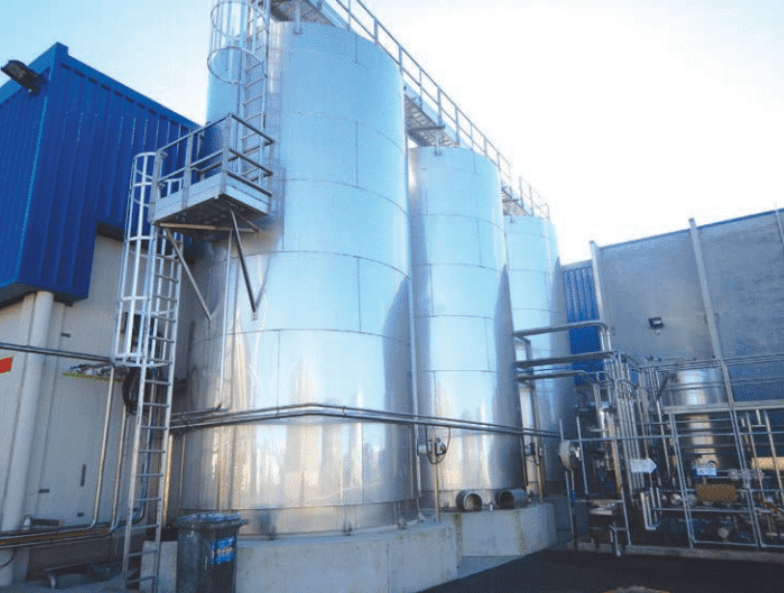 Local steel fabricator marks four decades in the business
Auckland Today Nov 2016
Stainless Engineering Co Ltd reaches its 40th milestone this year
Director Leanne Morris attributes the stainless steel fabrication company's success in a competitive industry to staying locally based and placing an emphasis on providing exemplary service and quality.
She says while many companies have moved manufacturing overseas to save costs, Stainless Engineering has stayed local to enable them to provide a better product and to respond swiftly to local needs.
"Staying local is one of our strengths," she says. "We know the local standards, we can react promptly to any industry changes, and we know the local area and the requirements needed to suit our geographical areas."
Stainless Engineering was started 40 years ago by Leanne's father, Geoff Morris, and his business partner Wayne Lye. One of the company's original areas of expertise was producing stainless steel fabricated products for the wine industry, which was a major growth sector in the 1970s. It now fabricates stainless steel products for a wide range of industries, including food, beverage, dairying, chemical processing, and pharmaceuticals.
Its core business remains industrial processing equipment, pressure vessels, storage and mixing tanks, kettles, blenders, platforms, condensers, strainers, augers, pipework and ducting, in stainless steel from 1.5mm up to heavy plate.
Geoff Morris became sole owner of the company in the mid 2000s, and Leanne took over from her father in 2011.
The fabrication plant is still located on the original site in East Tamaki and they have clients that have been with them since the company's early days.
This continuity also extends to the staff. Leanne says they have staff members who have been with Stainless Engineering for many years, others have done their apprenticeship with the company, gone to work elsewhere, then returned to Stainless Engineering. She attributes this loyalty to the company culture established by her father 40 years ago which continues to this day.
"Dad's values meant he was always fair and honest with his clients and his employees and that has been our strength and I have continued with these values."
The company is continuing to grow and Leanne says the challenge now is to continue her father's legacy and ensure it survives and prospers for another 40 years.
"As we look to the future we have acquired a larger guillotine and we will be a certified ISO 9001 company during November 2016 to continue to meet our clients' needs
Stainless Steel Engineering Co:
High quality fabrication of stainless steel tanks and industrial processing equipment, pipework, installation, repairs and maintenance
In-house design, process engineering, quality assurance control documentation. NZFSA standards, Welder Qualifications, all sitework certificates
Stainless steel products for food & beverage, dairy, wine, brewing, chemical, pulp & paper, and pharmaceutical industries