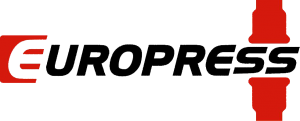 Stainless Engineering supply and install the Europress stainless steel press-fit piping system. Europress is popular with processing plants due to its ease and speed of installation, reduction in project costs and downtime, and elimination of hot works.
Check out these Europress videos to see how it works.
Combining over 30 years first-hand experience and technical knowledge in Industrial Pipe Systems, Europress Industrial Pipe Systems provide reliable, durable and long-lasting piping solutions – which we can tailor to your needs.
Pipe Systems including Pipe, Fittings & Valving